Since implementing Telelink, guests no longer feel that they are phoning a foreign country for their reservation. Our conversion rates have increased on average 5%, which has added almost $1M extra revenue.
Revenue Manager, Bellstar Hotels & Resorts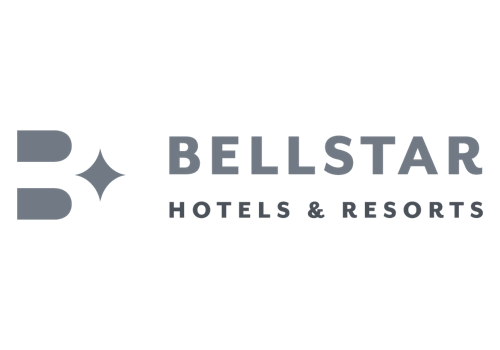 Bellstar Hotels & Resorts was struggling with low guest satisfaction during the booking process and declining conversion rates. Their previous call centre provider was located in the United States and lacked the understanding of Canadian culture and geography which often left guests confused and frustrated. This was not the impression Bellstar Hotels & Resorts wanted to leave with its valued guests, so it sought a new provider who could increase their business and leave guests with a delightful experience. 
About Bellstar

Bellstar Hotels & Resorts manages destination resorts across Western Canada. Resort locations include Alberta's Rocky Mountains, British Columbia including Kicking Horse Mountain Resort, and Vancouver Island. Bellstar ensures each managed property maintains its unique individuality, while also benefiting from Bellstar's corporate mission of exceptional experiences for guests, owners and employees.

About Telelink

Telelink is an award-winning inbound call centre service provider for leading companies around North America. Headquartered in Newfoundland and Labrador and with locations in Calgary, Alberta, Telelink is the only ISO 9001:2015 call centre in all of North America. Our "WOW" experience for every customer interaction is what has built our trusted client relationships for over 55 years. 
Bellstar's Challenge: creating a pleasant booking experience
An agent from Bellstar's previous Provider - the US call centre, asked a guest what state BC was in. Another agent asked a visitor from Edmonton if they came to Canada often. Bellstar guests expressed frustration with the call centre agents lack of understanding and knowledge about the areas and properties.
Bellstar's American call centre didn't seem to understand Canadian geography or customs. With increasing costs and declining conversion rates, Bellstar sought a new partner who could provide the great customer service that its guests deserved.
Telelink's Solution: local charm
Since implementing Telelink, guests no longer feel that they are phoning a foreign country for their reservation. We no longer receive complaints about customer service, politeness, or knowledge.
Regena Sabatier, Revenue Manager
Regena found the Telelink sales team was engaged and interested in their business. The sales team took the time to understand why the previous centre did not meet expectations and ensured Telelink's solution overcame each obstacle. The account launch process was efficient and precise, ensuring a smooth transition.
Despite needing to learn a new booking system and understand the details of three resort areas and seven hotels, Telelink was quick to get its agents aligned and up to speed. The sample calls provided demonstrated great service quality and excellent knowledge from the agents. Telelink also limited geographical challenges by utilizing area and hotel information already available through the hotels' websites and local tourism sites.
Return on Investment
Using Telelink, our conversion rates have increased on average 5% which has added almost $1M in extra revenue.
Regena Sabatier, Bellstar
A standout guest experience is vital to Bellstar Hotels & resorts, and Telelink's team was committed to meeting their standards through the booking process. When asked what the single biggest reason to recommend Telelink, Regena responded "the wonderful people that the great corporate culture has shaped, leading to excellent customer service and measurable results. We know that our guest is as important to the Telelink agent as they are to us."
Regena noted Telelink's corporate culture and agent retention as being key differentiators from the competition. "We have had some agents that have been on our account since implementation, which build a knowledge and comfort base that companies with high turnover are unable to replicate".
Want to download the case study and share it with colleagues? Click here for instant access to the case study in PDF format.
More on Telelink call centre
Telelink is truly an extension of your brand. We strive to deliver a "WOW" experience with every interaction; we think Regena said it best, our agents truly care about every caller as if they were our own customer. Regardless of how your customers choose to contact you, whether it be by phone, email, live chat, social media, or text - we're always available on the other end with a friendly, professional voice.
It all begins and ends with your customer. That's how Telelink has been providing exceptional customer service experience for more than 55 years while building trusted, lasting relationships with clients like you. We focus on quality so that you can trust that best practices are being followed consistently and things are being done right. It means having a hassle-free setup, it means investing in the best process, the best people, and the best infrastructure, all housed in a state of the art facility.