As a property management firm, you need 24/7/365 customer support to ensure tenant issues are addressed as they happen and that they always have a positive service experience.
CEO, Martek Commercial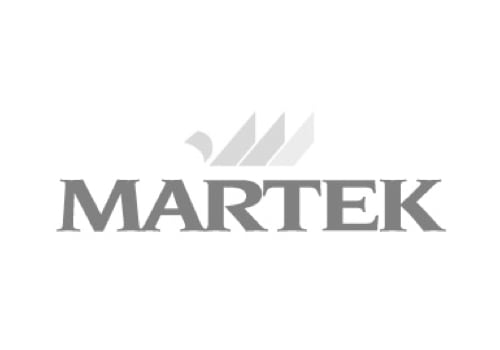 Martek was experiencing a surge in inbound calls from tenants and potential customers, and their method for answering and providing support was becoming too expensive to handle internally. Martek needed to reduce operating costs while creating efficiencies. Outsourcing was one option, but finding the right partner that could deliver on Martek's brand promise of quality and service excellence was paramount. 
About Martek

Based in St John's, Newfoundland, Martek is a trusted property management firm who portfolio comprises 100+ residential and commercial property assets.

About Telelink

For over 55 years, Telelink has changed how property management firms and tenants connect through real-time tenant support services. 
Martek's Challenge: Improving efficiency and scalability
Martek's method for handling inbound calls involved two separate numbers and a voice-activated system distributing calls to a full-time receptionist during the day, and a designated on-call employee after hours. As a rapidly growing company, this method was inefficient and not scalable. Adding to Martek's concern was the fact that on-call employees can't always be available around the clock, and staffing a 24 hours a day team could impact the bottom line and customer service levels.
Martek needed a solution that delivered efficiencies and cost savings, with one centralized phone number and a live agent answering all calls any time of the day or night. Charlie Oliver, CEO of Martek knew it was time for a change.
Telelink's Solution: Tier-1 Support + Triage inbound calls with dispatch
We trust Telelink's answering process and have peace of mind knowing that calls, most of which are after hours, are handled promptly and professionally.
Charlie Oliver, CEO, Martek
Once Martek made the decision to outsource, Telelink implemented a live 24/7 answering solution that delivered an affordable and efficient method for handling all inbound inquiries and issues.
Martek now had Tier-1 support that would triage inbound calls and dispatch them to on-call property managers or maintenance crews. By following procedures that were specific to each property, Telelink agents could determine which issues were most important, and act upon those first.
Martek's Success: A tenant-first approach
Telelink has helped us achieve our company's efficiency goals, and live our brand values by providing excellent service for our tenants at a consistent standard of quality, unmatched in the industry.
Charlie Oliver, CEO, Martek
Martek's brand represents quality and service excellence. By successfully implementing Telelink's tenant answering solution, not only were they able to live that promise for their tenants, but Martek was also able to streamline call handling logistics, bring peace of mind to management, and reduce the need for costly internal resources.
Charlie and the Martek team feel proud of their choice in Telelink. Charlie later added "The decision has been a wise one for us. Our tenant response times have been impeccable. Pricing, service response times, quick access for problem-solving, and the ability to set-up special one-off projects had contributed not only to selecting Telelink but more importantly, staying with them."
Want to download the case study and share it with colleagues? Complete the form for instant access to the case study in PDF format.
More on Telelink in the Property Management Industry
Telelink offers a comprehensive approach to inbound tenant support solutions: we combine the latest call handling technology, ISO 9001:2015 certified processes, and world-class agents - the right mix of technology and live support to ensure optimal care and attention for your tenants.
24/7 Service (never miss a call)
English & French language
A work-life balance 
Consistent & professional response
Emergency vs. non-emergency triage
Controlling on-call costs
Leasing Inquiries
Call trends reports
Improved efficiency