The BPO industry has been vital in the resurgence of businesses in this economy during a pandemic. It has enabled businesses to maintain operations by outsourcing highly-qualified staff at a third of the cost. BPO services are versatile and have helped businesses of all sizes and industries adapt to any climate.
And that is exactly what Telelink specializes in. We provide complete back-office solutions for any business looking to extend their reach and save more resources. We'll make sure your business thrives in any condition while building what's necessary for long-term success.

Our clients' success is our success, which is why we're proud to announce that with their continued support, Telelink is named as one of the top BPO companies, triumphantly becoming an official leader on Clutch!
The Save our People Action Committee has been so impressed with our ongoing call center support, they gave us a five-star rating! It's been such a pleasure working and growing alongside their helpful organization. This is what they said: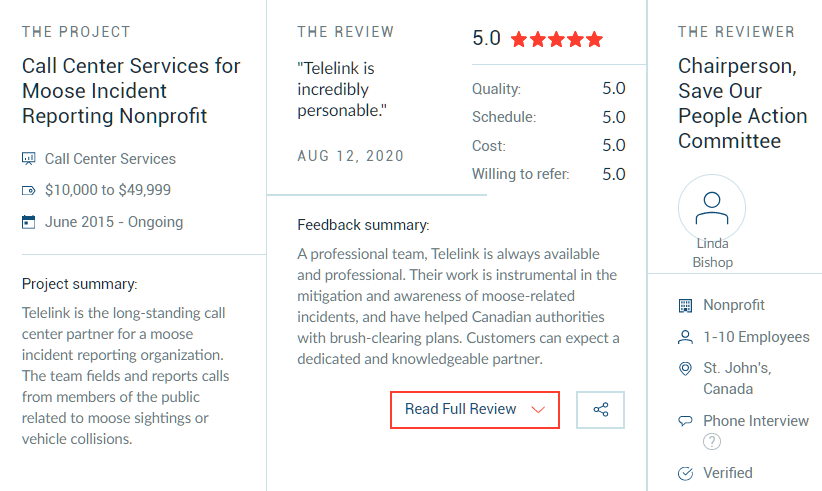 We would like to thank our clients once again for helping us achieve this recognition. We hope to expand our Clutch presence with more positive feedback from you!

Are you ready to reap the benefits of outsourcing? Contact us today! And while you're at it, please check out our Clutch profile to read the full review.